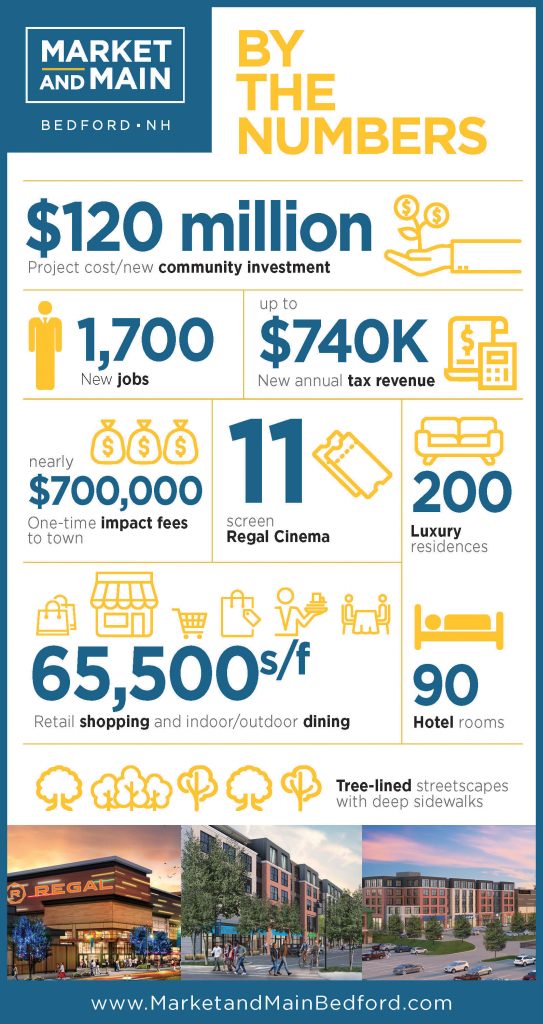 Market and Main is poised to bring family-friendly shopping, dining and entertainment along with luxury accommodations and community experience to Bedford. Most importantly, Market and Main will deliver significant benefits to the town.
The $120 million community investment will provide 1,700 construction and permanent jobs, up to $740,000 in new annual tax revenue for the town, nearly $700,000 in one-time impact fees, and has already funded $1 million in local road improvements.
Sign up and show your support for Market and Main by clicking the link below.
Also, please consider emailing the planning board with your support for the project at planning@bedfordnh.org – and request login information to join the meeting on July 20 at 7:00pm to publicly show your support.
Thank you!